Sounds Of The City – Review on Free Jazz Collective
[Review on Free Jazz Collective (freejazzblog.org) published April 29, 2022 by Sammy Stein]
"This album is a real lift well suited to the times we are in post-pandemic. The sense of release, freedom and sheer joy in the music is palpable – you can almost feel the delight the three musicians have at being unrestricted and at large to create music that reflects the sense of liberation that most of us have finally found. It is also brave and experimental as if the boundaries have shifted somehow – anything is allowed, and as long as it makes sense – which this album does totally – it is okay.
Good music, superb musicians – what more could you ask?"
Read the full review here.
---
Music In Unusual Spaces – Review on Jazzword
[Review on Jazzword (jazzword.com) published February 17, 2022 by Ken Waxman]
Assured and able to project brass approaches ranging from mouthpiece sucking to portamento flights, Keeffe usually expresses the narratives in contrapuntal congress with Clark's string strategies. Sometimes the intersection is high-spirited and brassy. Other time emotional directness is are her narrative contributions, especially when deep seated plunger tones are used…
Read the full review here.
---
Music In Unusual Spaces – Sammy Stein's Best of '21
[Albums of the Year on Jazzviews (jazzviews.net) published December 2021 by Sammy Stein]
Some of the self-released material has been eye-opening too. Selecting just 10 of the many releases reviewed on Jazz Views was not an easy task but I hope this is an eclectic list of some of the best…
Read the full list here.
---
Music In Unusual Spaces – Review on Jazzviews
[Review on Jazzviews (jazzviews.net) published December 2021 by Sammy Stein]
Although a mix of recordings where musicians are together and apart, this album works well as a whole and is incredibly listenable… There is much to recommend in this album, not least the energy and drive from the music makers…
Read the full review here.
---
Music In Unusual Spaces – Review on Best of Jazz
[Review on Best of Jazz (bestofjazz.org) published December 10th 2021 by Paul Medrano]
Music in Unusual Spaces passes as the perfect evocation of a city trapped in the midst of the COVID-19 pandemic, both in its evocation and experience… This soundtrack is the perfect remedy to look back peacefully at 2021…
Read the full review here.
---
Take Five – Featured Interview on All About Jazz
[Featured interview on All About Jazz (allaboutjazz.com), published April 22nd 2021 by AAJ Staff]
I've consciously avoided playing jazz standards. Listening to guitarists like Marc Ribot and Mary Halvorson, the music initially sounds really random. But when you get into their music, it's not! This made me think about how I play and led me to seek an off-kilter sound—as atonal as possible without straying outside a scale or mode. I also practice completely free-form passages without regard to any scales. That finds its way back into my playing and connects the diatonic bits…sometimes…
---
One From Brooklyn Reviewed On AP Reviews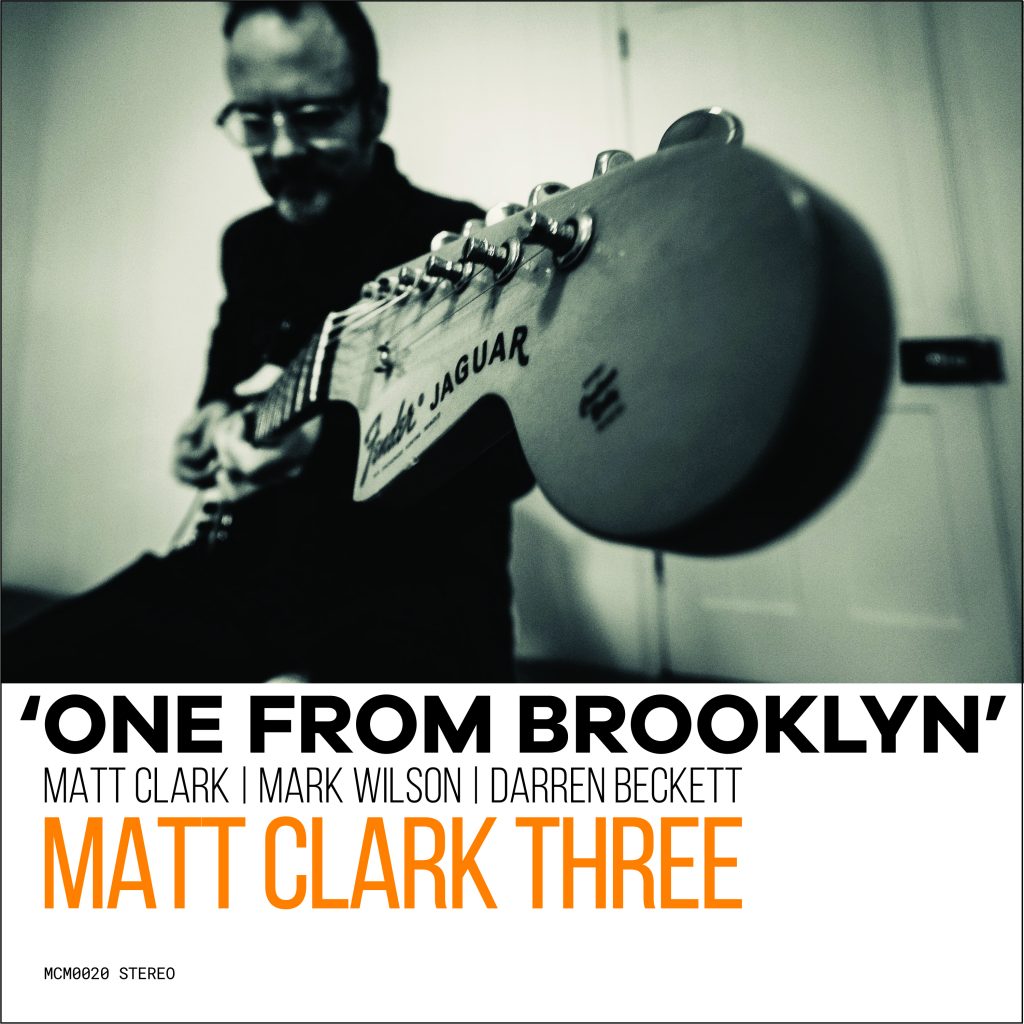 [Review on AP Reviews (ap-reviews.com), published March 29th 2021 by Adrian Pallant]
FROM BRIGHTON to Brooklyn in thirty minutes, guitarist/bassist Matt Clark has fashioned, in this lockdown-enforced, home-studio creation, a sidewalking soundtrack influenced by his recollections of New York and Chicago, where he experienced first-hand their avant-garde jazz scenes.
Across seven tracks, the guitarist creates an ambulatory soundscape evoking big-city panoramas, twilit vistas and populational bustle; and the mellow, pitch-bent tones he elicits from a rebuilt Fender Jaguar also add a dash of raw, Sixties-pop colour.
Read the full review here.
---
One From Brooklyn Album Review
[Review on JazzViews.net, published March 1st 2021 by Sammy Stein]
This album is full of surprise. A familiarity develops in many tracks with the surrounding riffs, motifs and noises being added to a steady, solid central phrase, short or long, and this works well. There is a temptation at the start of some tracks to think this is another album where the guitarist solos endlessly over other musicians, their role being to give support but forget that concept with this one. Here, the guitar-led music is something else – not so much a soloist with a band but a soloist using the band and electronic tools to develop a far bigger picture, something much wider than the whole and I was constantly thrown off guard – which I like – and surprised. The one thing I took away was I want to hear more.
Read the full review here.
---
North Of No South EP Review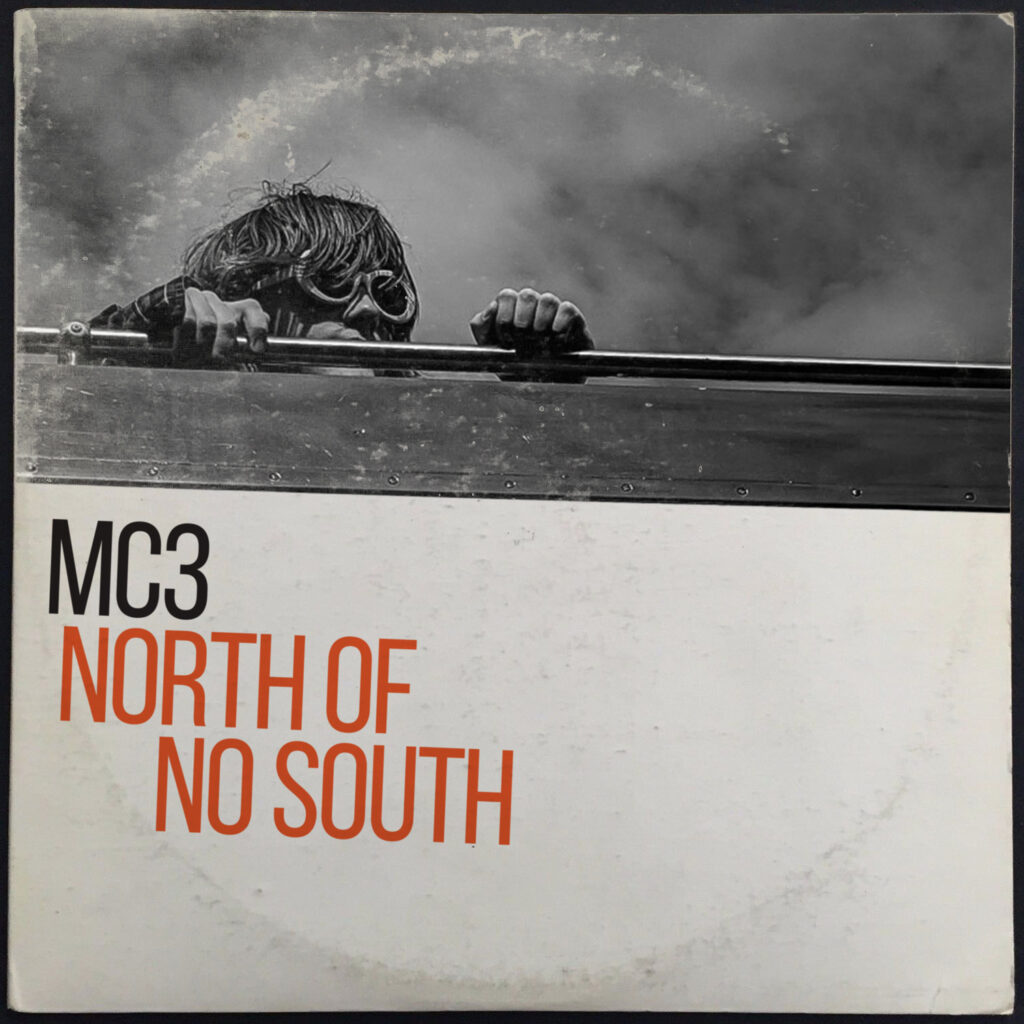 [Review on AllAboutJazz.com, published August 24, 2020 by Jordan Penney]

It is a brief and breezy record, and around the edges—as one song undergoes a shift in mood, for example, or drifts into another song—it feels like an eighteen-minute field recording of a city intersection. The group's principal instruments are guitar, bass, and drums, and they constitute the backbone of their sound, even if a variety of other instruments and ambient sounds drift into and then out of range. The overall effect creates a dynamic sonic quality, as if a laid-back street-level musical trio were performing their own structured and improvised material but also incorporating the ephemeral swell of sounds around them—a reverb-laden trumpet ("North Street 74"), a saxophone ("Chase On Kingsway"), simple electronic samples—into their performance in an intuitive way. The result is a set of songs that feel in alive and in motion, alternating smartly between forceful grooves and dramatic restraint.

Read the full review here.
---
North Street 74: Track Of The Day on AllAboutJazz.com
On August 19th 2020, my debut single North Street 74 was featured as Track Of The Day on AllAboutJazz.com.
Visit AllAboutJazz.com and listen here