Take Five – Featured Interview on All About Jazz
[Featured interview on All About Jazz (allaboutjazz.com), published April 22nd 2021 by AAJ Staff]
I've consciously avoided playing jazz standards. Listening to guitarists like Marc Ribot and Mary Halvorson, the music initially sounds really random. But when you get into their music, it's not! This made me think about how I play and led me to seek an off-kilter sound—as atonal as possible without straying outside a scale or mode. I also practice completely free-form passages without regard to any scales. That finds its way back into my playing and connects the diatonic bits…sometimes…
---
One From Brooklyn Reviewed On AP Reviews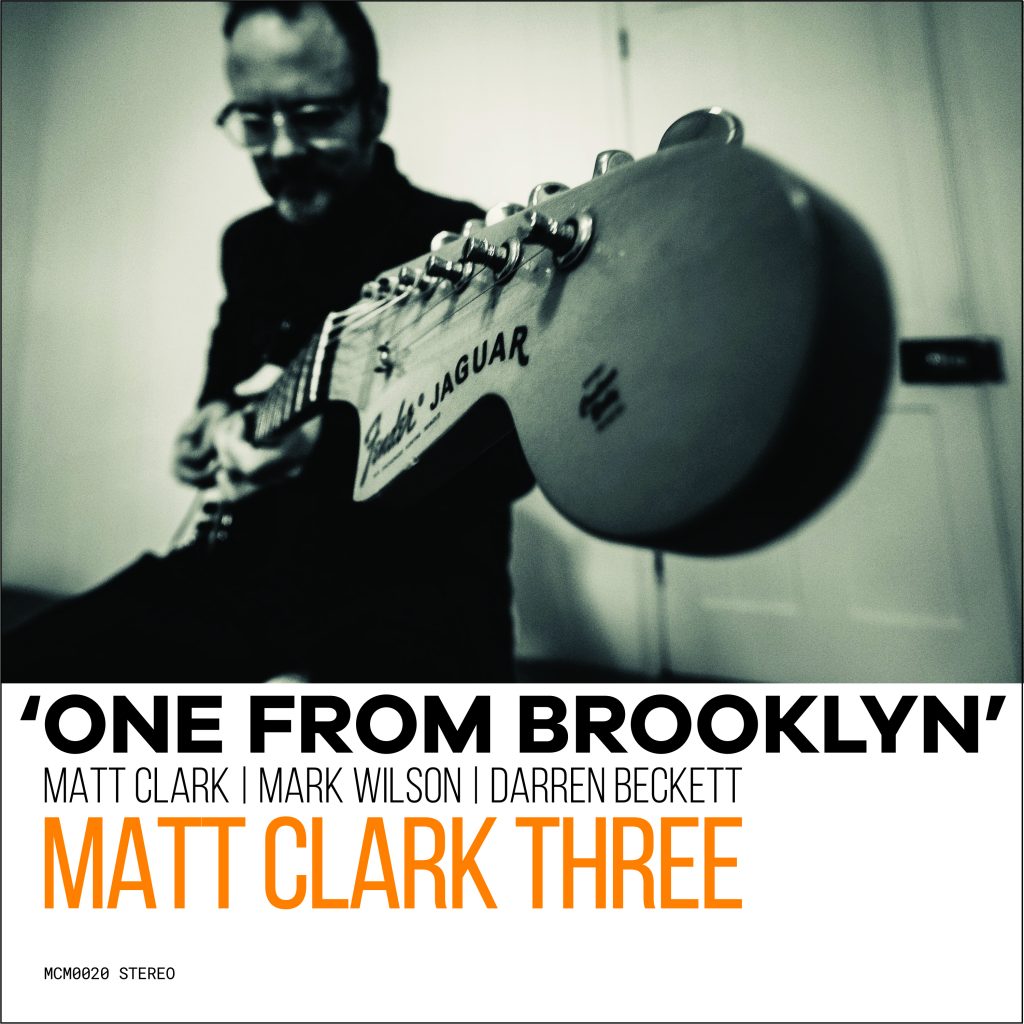 [Review on AP Reviews (ap-reviews.com), published March 29th 2021 by Adrian Pallant]
FROM BRIGHTON to Brooklyn in thirty minutes, guitarist/bassist Matt Clark has fashioned, in this lockdown-enforced, home-studio creation, a sidewalking soundtrack influenced by his recollections of New York and Chicago, where he experienced first-hand their avant-garde jazz scenes.
Across seven tracks, the guitarist creates an ambulatory soundscape evoking big-city panoramas, twilit vistas and populational bustle; and the mellow, pitch-bent tones he elicits from a rebuilt Fender Jaguar also add a dash of raw, Sixties-pop colour.
Read the full review here.
---
One From Brooklyn Album Review
[Review on JazzViews.net, published March 1st 2021 by Sammy Stein]
This album is full of surprise. A familiarity develops in many tracks with the surrounding riffs, motifs and noises being added to a steady, solid central phrase, short or long, and this works well. There is a temptation at the start of some tracks to think this is another album where the guitarist solos endlessly over other musicians, their role being to give support but forget that concept with this one. Here, the guitar-led music is something else – not so much a soloist with a band but a soloist using the band and electronic tools to develop a far bigger picture, something much wider than the whole and I was constantly thrown off guard – which I like – and surprised. The one thing I took away was I want to hear more.
Read the full review here.
---
North Of No South EP Review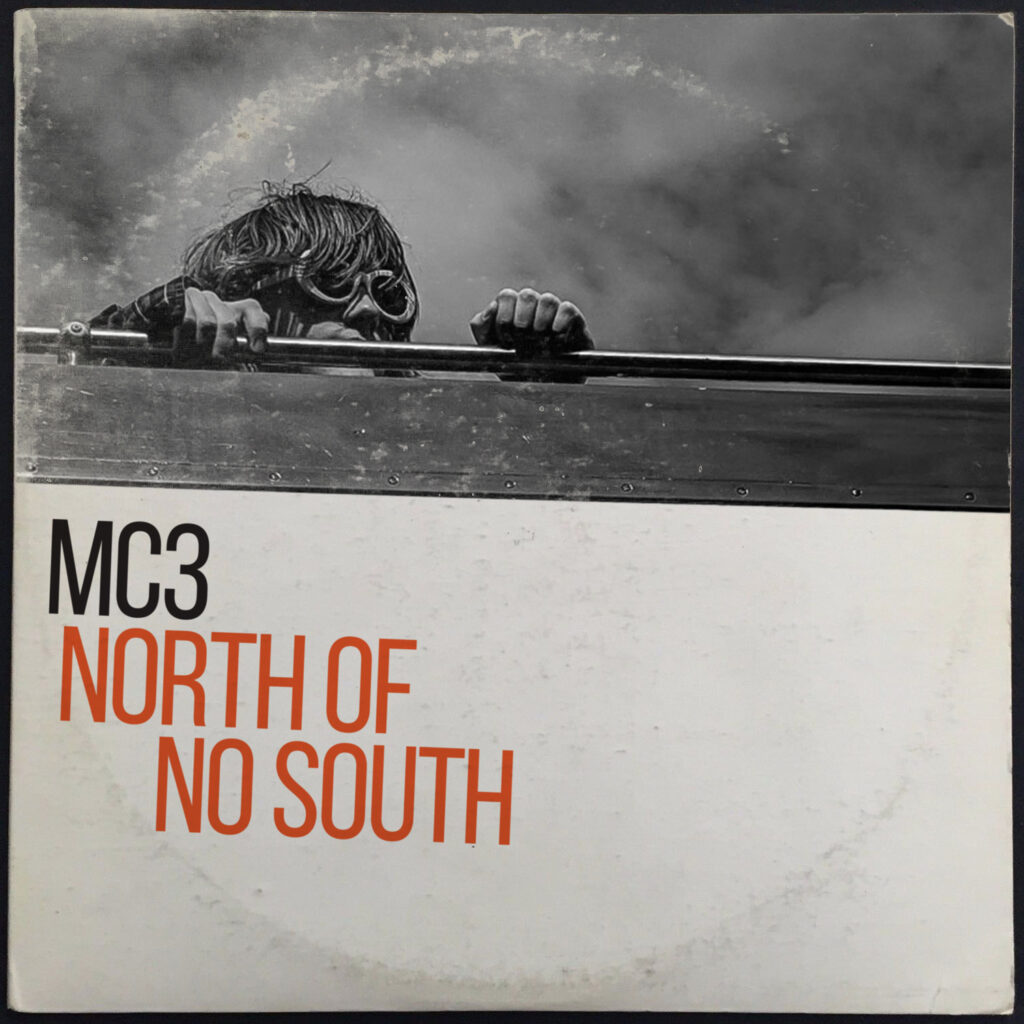 [Review on AllAboutJazz.com, published August 24, 2020 by Jordan Penney]

It is a brief and breezy record, and around the edges—as one song undergoes a shift in mood, for example, or drifts into another song—it feels like an eighteen-minute field recording of a city intersection. The group's principal instruments are guitar, bass, and drums, and they constitute the backbone of their sound, even if a variety of other instruments and ambient sounds drift into and then out of range. The overall effect creates a dynamic sonic quality, as if a laid-back street-level musical trio were performing their own structured and improvised material but also incorporating the ephemeral swell of sounds around them—a reverb-laden trumpet ("North Street 74"), a saxophone ("Chase On Kingsway"), simple electronic samples—into their performance in an intuitive way. The result is a set of songs that feel in alive and in motion, alternating smartly between forceful grooves and dramatic restraint.

Read the full review here.
---
North Street 74: Track Of The Day on AllAboutJazz.com
On August 19th 2020, my debut single North Street 74 was featured as Track Of The Day on AllAboutJazz.com.
Visit AllAboutJazz.com and listen here
---
Strippers, Down & Outs, & Other Ne'er-Do-Wells: CAAW Album Launch
[Review in PluggedIn Brighton, published September 26, 2019 by Chris Hibberd]
Brighton, the city of a thousand coffee shops. That's a thousand too many for me!
Coffee comes in jars emblazoned with the words Nescafe as far as I'm concerned. I don't care how many civet arseholes your coffee beans have passed through. However, I will be braving a cafe in a couple of weeks. Not to drink overpriced brown water but to hear live the new album from CAAW.
As reviewed recently, we said that Strange Pictures
"opens a window into a world of bourbon-soaked memories with jazz-inflected avant-garde music playing and burbling in the background"
which as Presuming Ed is licensed to sell grog you too can have without the need to furtively smuggle in whisky miniatures to Irish up your coffee.
Read the full review here.
---
Pastel Wasteland Interview
[Rob Ulitski]

When we spoke, you mentioned how Caaw is a new band, and the project came about as a culmination of years of solo work in your home studio. What are the main differences you are finding now you have a live band to bring the work to life in a new way?

Well, when I was writing and recording in my home studio I was using samples to fill in what I couldn't play myself, which created some interesting results, but I wasn't really getting the sound I wanted. With the band there are three other creative brains working with me, so the music is starting to move to another level – the arrangements are becoming more complex, and we're challenging ourselves more musically.

I'd always wanted to create something with the same kind of feel as Nighthawks At The Diner by Tom Waits – that sleazy, dive bar jazz thing, which was difficult with samples, but with the band we're getting somewhere close to that, which means we can focus more on the writing and the arranging…
Read the full interview here.
---
Elephant's Graveyard
[Fringe Review, Published June 2, 2018 by Simon Jenner]

Billed as a rehearsed reading director David Eaton has managed more in the flexible NVT Studio space. With Kasha Goodenough on production and managing, Vanessa Barrett and Mark Green on seedy costume designs – this is a full costume performance. The overall scarlet/black detail of costumery is carried to Adam Kinkaid's scarlet/black scene painting. Keith Dawson's light design is unfussy. Leanne McKenzie's light and sound operation comes to the fore in balancing the live musicians: Adam Hewitt music director, Becca Huggett singer, guitarist Matthew Clark and Neil Rocks on drums. Marie Ellis deserves notice for voice coaching.

Read the full review here.
---
Cardboard

[ULTIMA THULE / Leicester: Local Bands/Artists. Updated 25/9/2010]

One of Leicester's "best kept secrets" of the mid-1990's, Cardboard were the most authentically psychedelic, trippy and eccentric of bands around. They took over the mantle from Courtyard Moth really, with dozens of memorable gigs over an 18 month period. They are only documented by the one cassette: CONCENTRATE (on Sycophant) when the line-up comprised: Matt Formica (vocals, guitars), Pete Chipboard (bass), Mr. X (percussion, vocals), Steve Pinepanel (drums), Mr. Y (keyboards), Adam 'Ski' Hardwood (samples) – you guessed they were not really a serious troupe, one part Syd Barret era Pink Floyd, the other Bonzo's with an experimental prog edge. For a while Matt bought almost everything I compared them to: Nine Day's wonder, Cornucopia, Gnidrolog, etc., and regularly frequented the UT shop. At one time they were doing really well and a record deal was in the pipeline. Then line-up problems caused them to refocus, with a friend of ours Malcolm joining as the new drummer, when they would psychedelic freak-outs spinning their outrageous take on the Pink Panther Theme to its limits, and some. Eventually though they fizzled out, with Matt attempting reinvent them under the guise of Psydeboard, and later with the name Electric Orange, but the magic was now lost. A shame, as they were amongst Leicester's finest.

Original article can be read here.
Cardboard on the web.